Facility Rental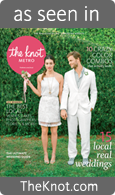 Nestled in the Appalachian Mountains in Historic Jonesborough, Tennessee, the state's oldest town and storytelling capital of the world, the International Storytelling Center (ISC), offers a one-of-a kind event destination with modern amenities in an old-world setting. Stroll down Jonesborough's well-preserved Main Street to find quaint, locally-owned shops, historic homes, and cozy bed and breakfasts. This, along with tree-lined streets and brick sidewalks, offers a quaint charm that is the perfect setting for events or meetings.
About
The Center campus includes the 14,000-square-foot Mary B. Martin Hall, surrounding plaza and courtyard, and three-acre Storytelling Park that all offer a quaint charm that is the perfect setting for your business meeting, faculty retreat, seminar or presentation.
Choose from our spacious light filled parlor with its adjoining private courtyard, or the more formal Library, with a balcony overlooking Jonesborough's historic district. For presentations and lectures use the Krispy Kreme Storytelling Theater, an intimate ninety-five seat theater with adjoining lobby, perfect for your VIP reception and presentation.
View the facility floor plan or take a virtual tour
Click here to view event photos.
Amenities
Choose from an array of excellent local caterers or stroll the streets of Jonesborough to select one of the unique restaurants within a three-block radius.
Take advantage of our drink and coffee break service.
Connect to the internet and make use of our Power Point capabilities.
Utilize our expertise to add the special touch of a premier storyteller or presenter to your event.
Captivate your attendees with our customized service, outstanding venues, and historic town.
For additional details, or to make a reservation, please contact:
Email:
.(JavaScript must be enabled to view this email address)
Phone:
(800) 952-8392, extension 226
(423) 753-2171
Fax:
(423) 913-1320
Mailing Address:
International Storytelling Center
116 W. Main St.
Jonesborough, TN 37659